Top 3 Fighters in Boxing Today
While the most lucrative fight in boxing history, Floyd Mayweather Jr. vs. Manny Pacquiao, may have lacked for thrills, overall, the past month in boxing has been filled with outstanding action.
On April 18, Ruslan Provodnikov and Lucas Matthysse delivered precisely the type of war that fans had expected them to. On the same night, Terence Crawford recorded a terrific knockout of Thomas Dulorme in his light-welterweight debut. 
The weekend following Mayweather and Pacquiao's low-action chess match, Canelo Alvarez and James Kirkland did their best to recreate Marvin Hagler's all-time classic TKO of Thomas Hearns in 1985. 
This past weekend, Gennady Golovkin almost seemed to go out of his way to create a bit of "big-drama show" before knocking out another contender, and Roman Gonzalez made a smashing debut on U.S. premium cable just as his career is climbing into the category of historical greatness. 
So there are plenty of great candidates to choose from when picking out the members of this list.
Rating excitement for a true fan entails more than just picking the fighters most likely to stand in front of each other trading power shots. Naturally, these fighters are all action-oriented ring warriors capable of the big finishes that bring the crowd to its feet. 
But they also have the possibility to be involved in mega-sized fights in the next year or two, with the potential to etch their names into the all-time record books. 
1. Roman Gonzalez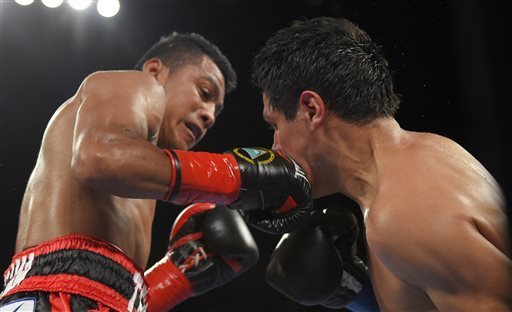 Some might hesitate to name a 112-pound fighter as the most exciting in the sport, but at this point, Roman Gonzalez has put together a resume that justifies the hype. He is an extremely well-rounded boxer-puncher with fight-ending power in both hands. 
He's been carrying that power up with him across weight classes. At strawweight, light flyweight and now flyweight, Gonzalez has continued to display dazzling power. 
Gonzalez made his long-awaited debut on United States premium cable over the weekend and blasted tough veteran Edgar Sosa by Round 2 stoppage. It was an ideal performance to introduce him to American fans. 
Gonzalez is moving into the realm where he battles the historical record in each new fight. He's at the point where he can enter discussions over the sport's best little-big men of all time. 
There is an outstanding chance that he will fight WBO super flyweight champion, Naoya Inoue, later this year, per BoxingScene.com's Elisinio Castillo. HBO should make every effort to broadcast that fight. 
2. Gennady Golovkin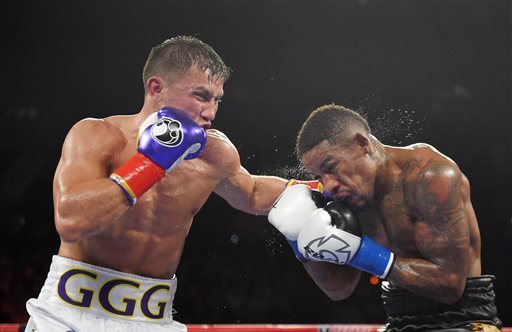 Undefeated WBA middleweight champion Gennady Golovkin extended his knockout streak to 20 straight fights on Saturday night, when he knocked out Willie Monroe Jr. in Round 6.
Monroe hit Golovkin with a number of punches, but the Kazakh boxer nearly seemed to be welcoming the exchanges for the sake of presenting what he is now famously referring to as his "big-drama show."  
Golovkin is the most avoided fighter in the sport, but his own performances are proving to be compelling enough to generate tremendous fan interest. Once another major star agrees to get into the ring with Golovkin, it will probably justify a pay-per-view event. 
3. Saul Alvarez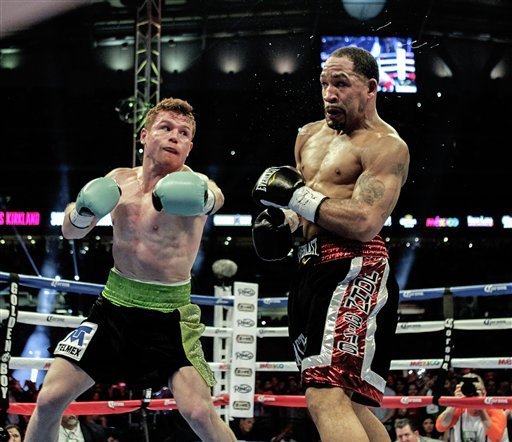 In his thrilling Round 3 TKO of James Kirkland last weekend, Saul Alvarez demonstrated that nobody is more exciting than him against the right opponent. Given the intense popularity and broader appeal than Canelo enjoys, his fights always have the feel of a major event. 
In the ring, he does his best to deliver an entertaining performance.
The potential for the big fights he could make with other current and emerging stars magnifies the excitement around Alvarez.
No fight in the world would be bigger right now than Alvarez vs. Miguel Cotto or Alvarez vs. Gennady Golovkin. 
At just 24, Alvarez should have years left in front of him.
Welterweight stars such as Kell Brook, Keith Thurman, and Shawn Porter could provide him exciting foils in the future.

Check out our latest best selling range of Boxing and MMA gear here